WOW! WOW! WOW!!! I can not believe my little baby girl is 10 years old today. What a true blessing Blayke has been to our lives. I will never forget the day God blessed us with her sweet little face. Blayke, you made me a Mommy and that is the biggest gift anyone could ever give me. You made me understand a new meaning of LOVE, and that is something that I don't think I could have ever explained… until I had you. There isn't a day that goes by that I don't thank God for YOU. You truly are a one of a kind…such an amazing, humble, sweet soul you have and I pray you stay this way forever!
This year we had to do something B.I.G for her birthday. Not only was Blayke hitting double digits, she didnt get a party last year because her birthday came around two weeks after Texas has to quarantine for covid. We had no idea that quarantine would last so long, so we kept pushing and pushing her party….which then months later turned into… I guess we will have to just flat out cancel it. SO..let me tell you! This MAMA was not going to let her down this year!!! SO, HERE IS WHAT WE DID 🙂
Tea time with Blayke and her besties

Mama Bestie Tea Time
Blaykes first request was to get checked out of school early, #DONE.
Next was to go to her favorite tea room for lunch, with her bestie, #DONE (which then turned out to be a double bestie lunch because Blayke's bestie's mom is MY BESTIE !!!) Holly Berry Tea Room is our favorite! Canadian Cheese Soup is Blaykes request EVERY TIME…I mean, we actually go there just to get that soup.
After her half day of school and bestie lunch date, we headed to pick up McKenzie and Lily (cousins) and we were off to a girls night in Houston. Then we also had Blaykes other big cousins from Lake Charles, Isla and Lainey, come meet us with Aunt KK …to have the most epic girls night.
We stayed at online dating in chicago. I booked us two joining rooms, which slept all 8 of us perfect. I love this hotel because it is connected to the Galleria which was convenient for our day of activities scheduled. We checked in the hotel, did a bit of decorating #ofcourse and then we headed out to ice skate. THIS WAS A BLAST! It was actually some of the girls first time ice skating so of course we enjoyed watching them…fall 😉 LOL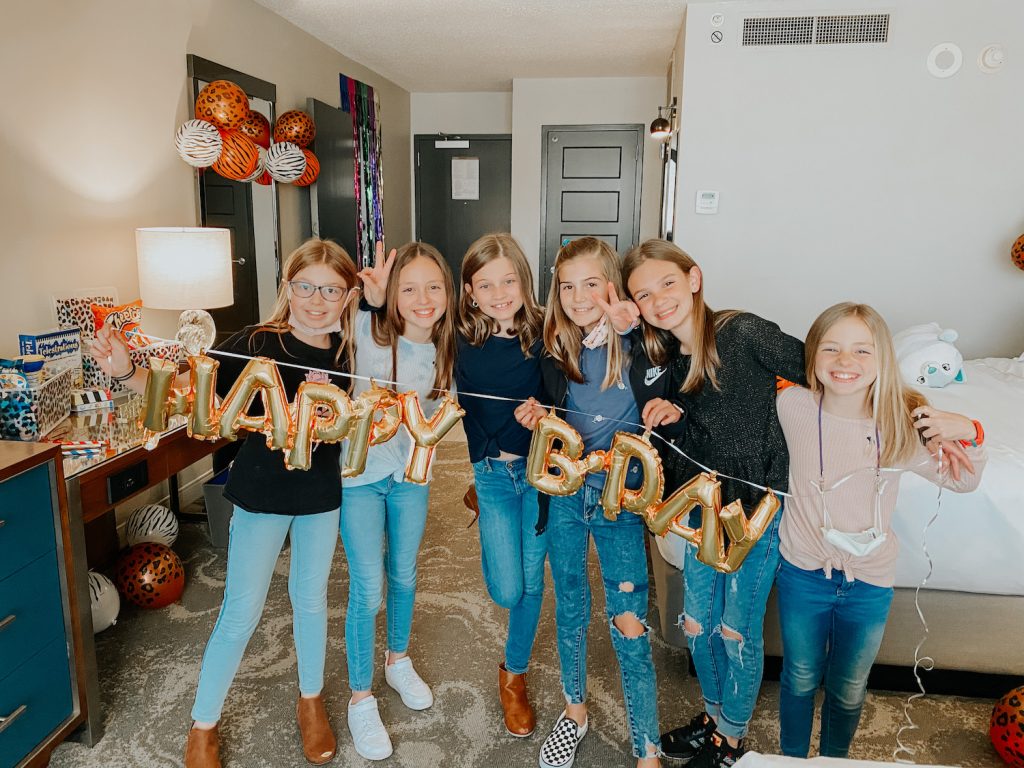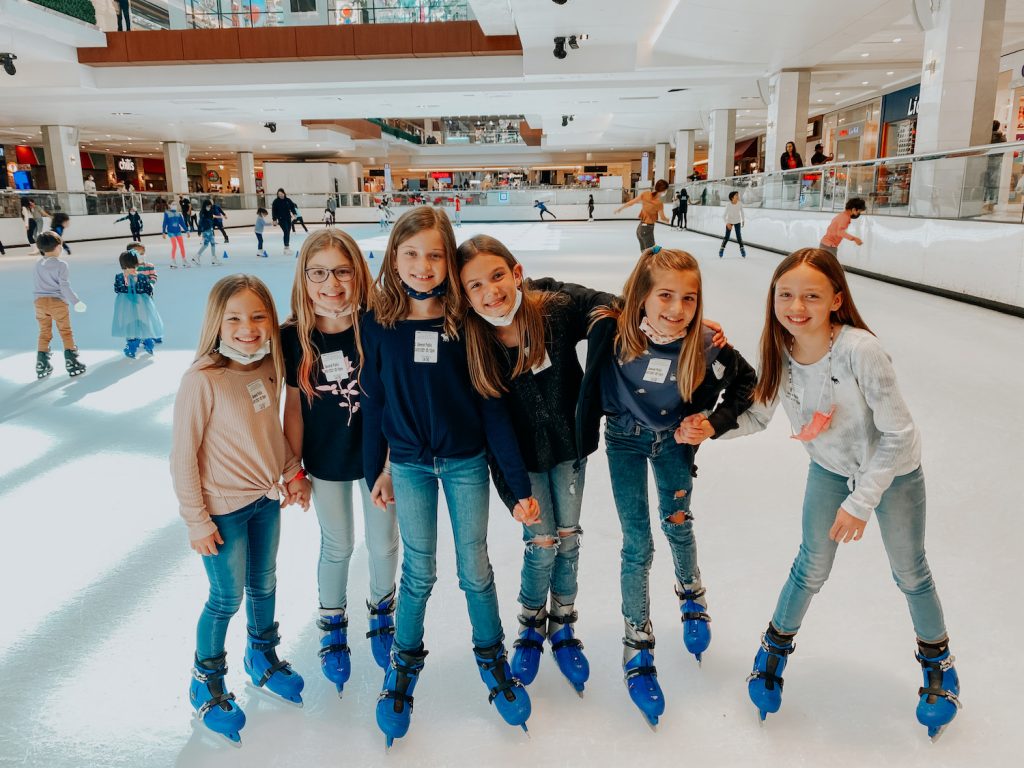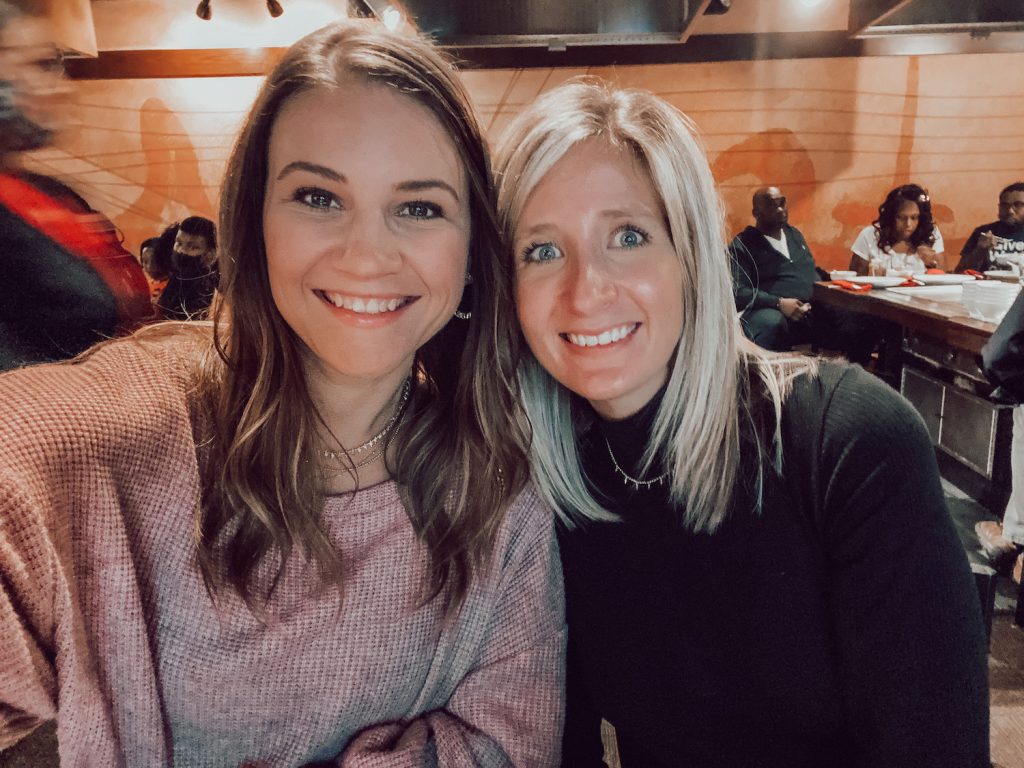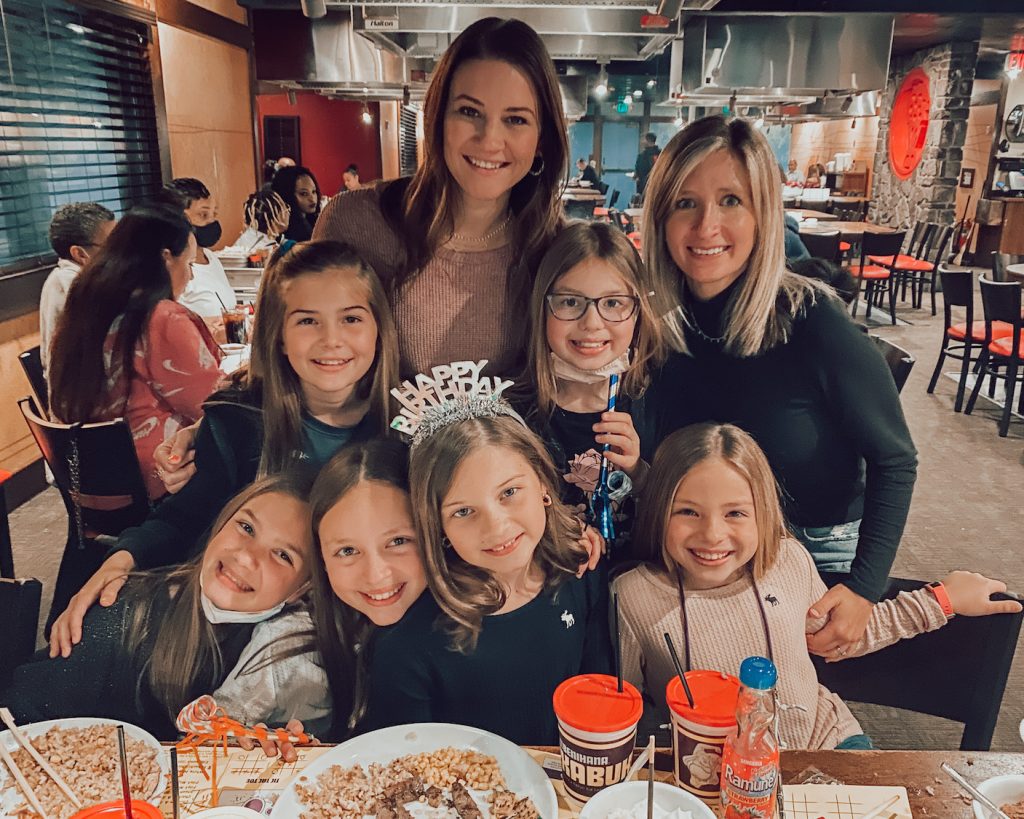 After ice skating, Blayke wanted to eat Hibachi for dinner, so we headed to Benihana. Nothing like dinner and a "show"! Then back to the hotel… to 'sleep'…. #yearight. These girls stayed up playing a few games I brought, one dance party after the other…and then we ended the night with the most amazing – adorable spa night!
I made goodie bags for all the girls…. because what girl doesn't like gifts…and what girl doesn't like spa time!!! Thanks to my friend Erin at amolatina dating site, she gave us all the amazing spa essentials for the girls to have a 'real' spa experience. THIS was a highlight of the birthday event. The girls laughed so much and enjoyed 'relaxing' hahaha.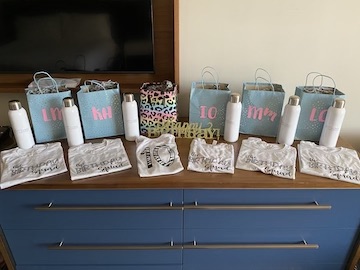 Believe it or not, we finally all made it to sleep that night, haha. And good thing we did because we had a pretty early morning for more birthday extravaganza! All the things we had done for Blaykes birthday celebration up until this point were all an 'extra' to her BIG Birthday request. What she wanted to "DO" for her party was have an animal encounter experience! MAN!! did that throw me off. I know my girl LOVES animals, but where was I going to go do something animal related that wasn't the zoo??? Thankfully I knew just the person to ask…and that was Beth from our production team (#OutDaughtered). Beth has an answer and a solution for EVERYTHING and EVERY IDEA..hahaha. And so I totally asked her where could I take Blayke to do a special and different animal encounter, and BAM! She had just the right place! So after Starbucks for all the girls for breakfast, we are off to https://itsabuzzworld.com/best-asian-dating-app/ for our private animal encounter tour.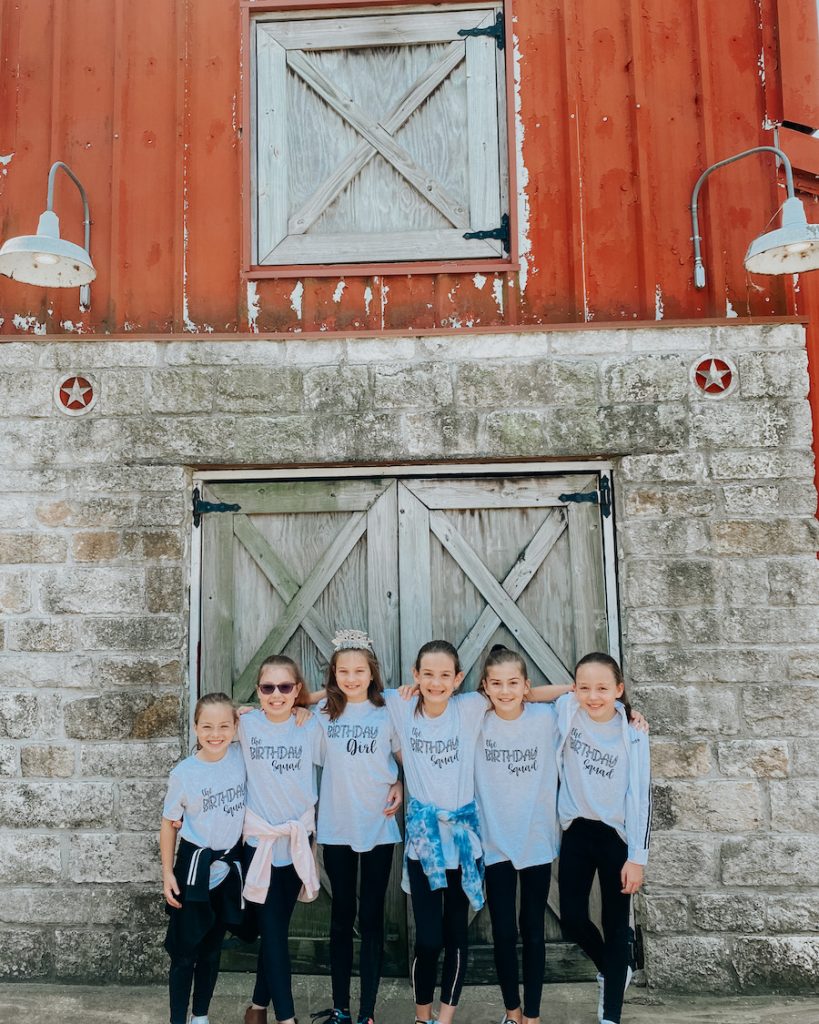 YALL!!! We had the BEST TIME! I didn't know what to expect because I had never been to this place but this private tour was so good. Blayke didn't just want to go 'see' animals… she wanted to learn new things along the way and we got to see so many different kinds of animals, we learned so much about them and we also got to have quite a few encounters with some animals I have never even seen in #reallife before.
Blayke was over the moon ecstatic s about her whole Birthday celebration… she couldn't pick one thing that what was her favorite. She has so many smiles and laughed so much that she lost her voice! Now! if that doesn't say you had fun, then I dont know what does!
I love this little girl more than anything and I love that we got to spoil her and celebrate her BIG this year. We hit the double digits with a #WIN!!!
And to my Blaykers… you will always be my baby girl, no matter how old you are. " I love you to the sky sky sky, so high high high ".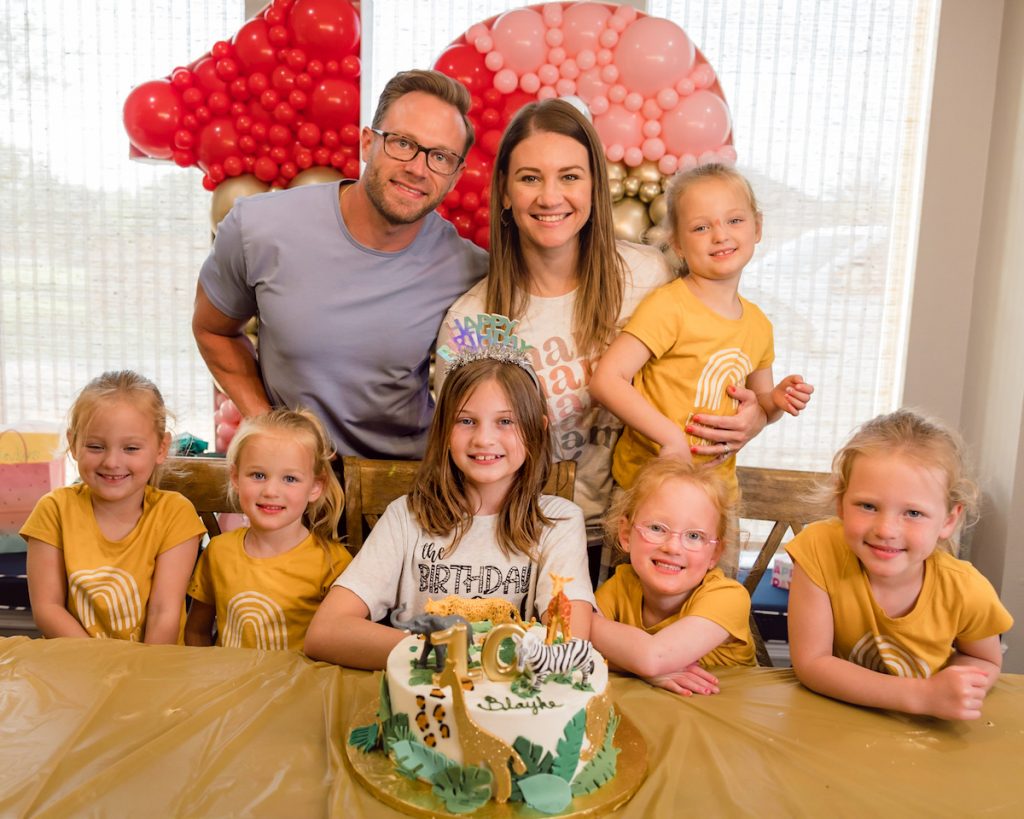 (Birthday VLOG on YouTube Coming SOON)

XO ~D~
#mama