WOW! WOW! WOW! Time has flown! My quintuplet babies are now 7 years old! Crazy how fast time goes by when you look at your children. How blessed we have been to have five healthy quintuplets turn 7 years old. It sure has been a fun and adventurous year.
Their big day was a school day so we started the morning off with Birthday Donuts, per their request…thankfully they all asked for the same thing, lol, but even if they didnt ask for all same thing, we would have done five different foods if thats what they wanted 🙂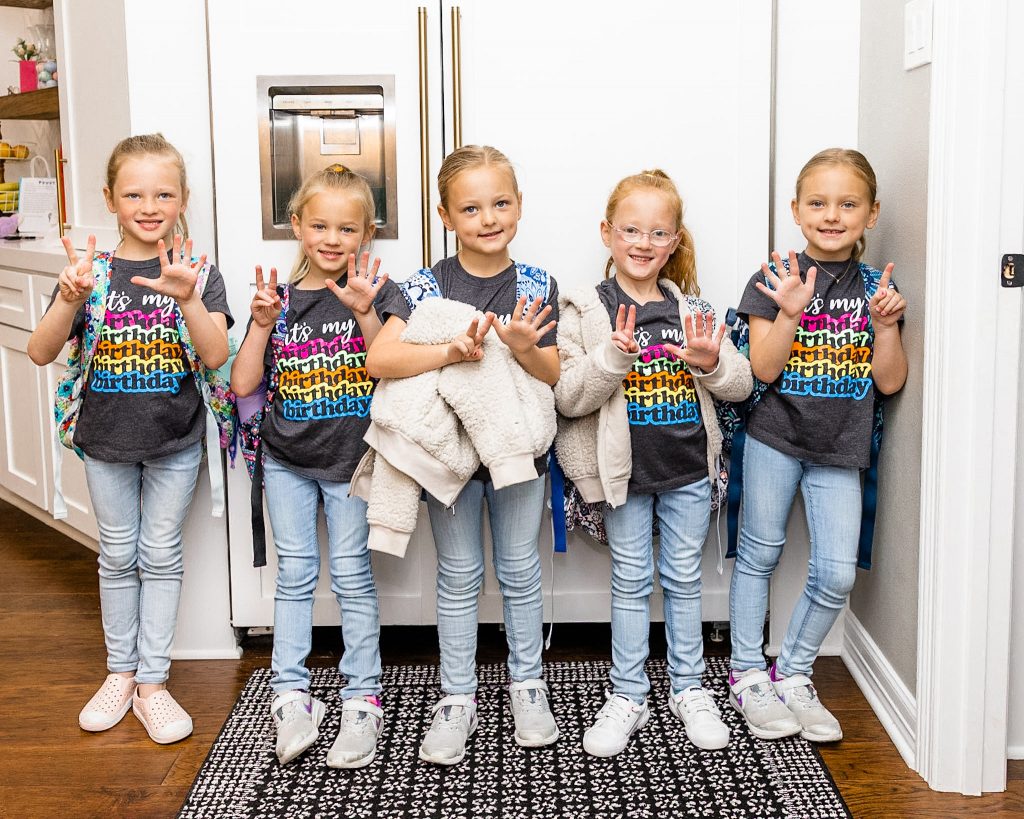 Then the girls went off to school for half day, where we then checked them out early for their Birthday Date Day. And this was another easy one too…because instead of doing five different dates, they all really wanted to go to Dave and Busters…so thats what we did. The girls LOVED getting checked out early to go have some fun.
If you know us, you know we dont just have a traditional 'one celebration' kind of birthday. Since the quints birthday party was on Saturday but their actual birthday was Friday, we of course had to have cake on this day. So we did our traditional family birthday dinner & cake over at Red River BBQ, some of the girls fav place. So we had some family an a few friends join us for dinner and cookie cake, it was a nice evening.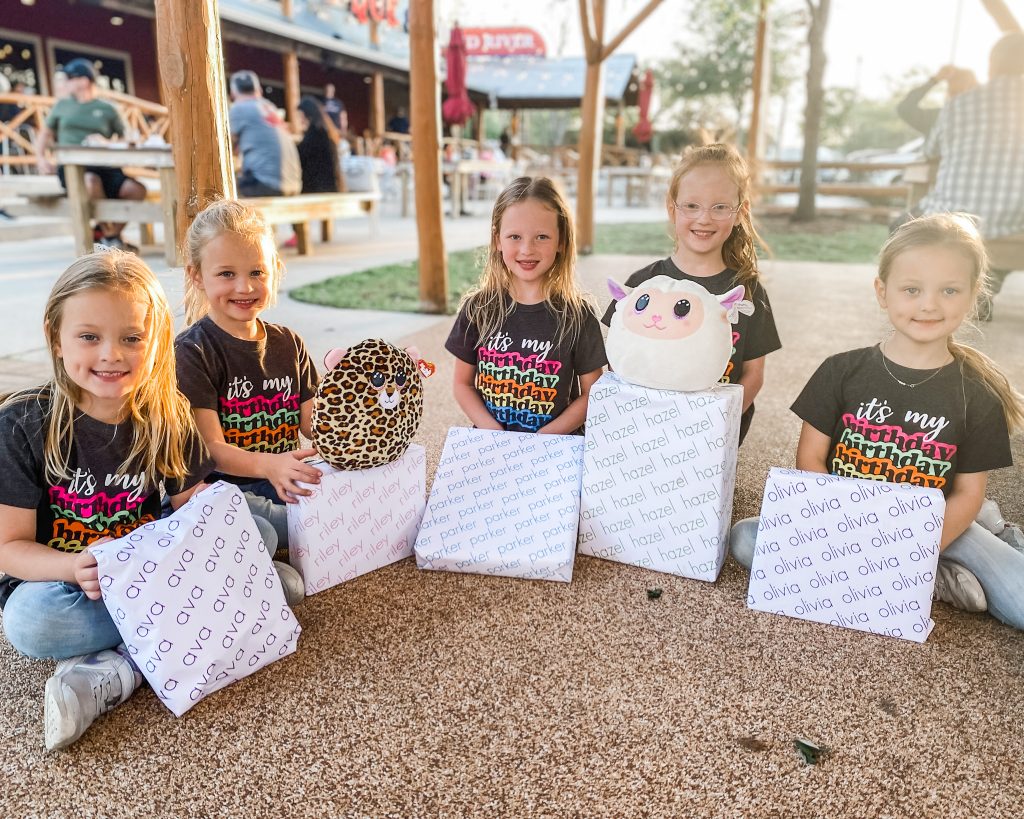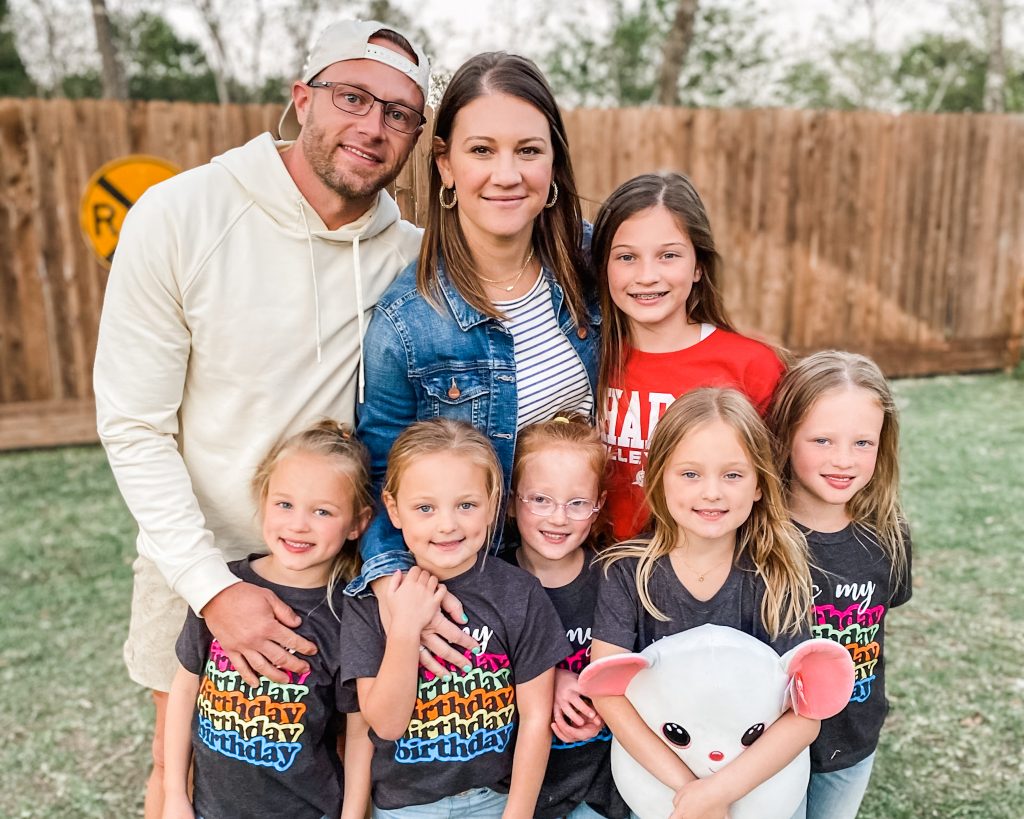 Then Saturday came around and it was the BIG 7th Birthday Pawty! The quints all decided on a Puppy Theme which worked out great for all them. We usually have one overall color / theme and then they pick out whatever cake they want…and sometimes the cakes have nothing to do with the theme, lol! But this year they all love puppies and so the theme went across all their cakes! It was really cute! silver singles app did an amazing job on all the different kinds of dogs the girls each picked out. And then I had https://itsabuzzworld.com/adult-hookups-free/ do all the balloons and the big letters to spell out the word 'seven' … she is incredible and did a great job!! I basically only had her balloons for decorations, so it was super easy on me this year…haha.
The big party turned out so great and fun! The girls invited all their friends from school, we had two inflatable jumpies and of course everyone swam. Tons of kids everywhere, but it sure was a blast for the girls. I loved getting to see them play and interact with their friends and see the different friendship bonds they each have.
Checkout a clip from the quints big day
Mama & Daddy love you all so much! Praying for another healthy year for each of you.

XOXO~D~