As a mom of quintuplets, you can image the amount of 'things' we need and use daily. We have tried so many different brands of products and I have found that some brands work better than others….in my opinion 😉 Plus there are so many others who ask me 'what do you use for this and that'….So, I decided to share what has been the most helpful to keeping our lives organized…as well as things that I just like and use daily.
**You can checkout our AMAZON Store with all the items listed below**
ItsABuzzworld Amazon Shop

Lets start with the … Poops and Pees 😉
We go through diapers and wipes like C.R.A.Z.Y! I still do not have a preference on what brand of diapers we use but I can say I mostly use Huggies and Pampers…I tend to use Huggies during the day and then Pampers at night. We don't give the quints baths every night…one: because they don't get 'that dirty' everyday and two: it just takes WAY too long to bathe all 6 kids, lol. We do however do 'wipey baths' every night. When it comes to using wipes and giving wipey baths….hands down https://itsabuzzworld.com/fast-date/
https://itsabuzzworld.com/hookup-discord/ win as my favorite out of ALL the wipes out there. The wipes are just wet enough to clean but not so wet that it drips liquid…and the wipes always pull out the bag one at a time… I hate pulling a wipe out and then its attached to 6 others…grrrrrr!!! 
Though the Honest Wipes can be a little expensive for the amount that we go through daily, my go to wipes are a tie between  https://itsabuzzworld.com/free-dating-sites-no-credit-card-nz/ and and hook ups for teens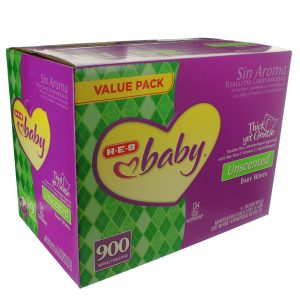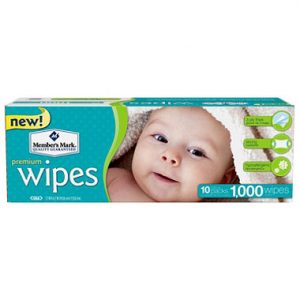 The next item that is a must for changing poop diapers and to give your baby a clean bottom but not having to give them a full bath…is Honest Company's Soothing Bottom Wash!!!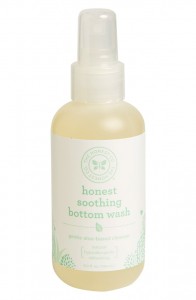 This product is probably my favorite out of everything we use for the quints! You just spray it on when changing diaper and it helps with the 'wonderful' poop smell…this Bottom Wash smells great too.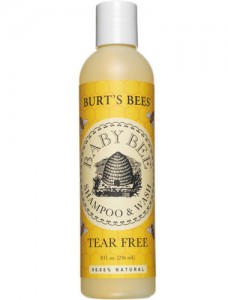 When we do give baths to the babies, I think my favorite shampoo and body wash is Burts Bees Baby Shampoo and Wash.
It smells so good and you can still smell it on them the next day!
I have recently come across a company called Bend Soap Company and it is unbelievable! It is all natural soap made with goat milk. Parker Kate has super sensitive skin…and this Bend Soap and Lotion knock out any irritations she may get.
We also use the Arm & Hammer Diaper Pail.To me, this one works great. You never really smell the dirty diapers that you place in there. When you place the diaper in the pail and close the lid, it twist and seals the bag so it doesn't smell….AWESOME!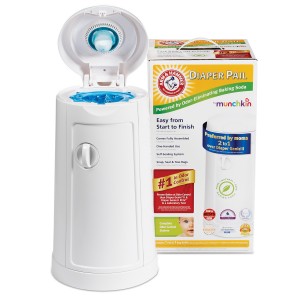 Now…if your baby has a bad diaper rash….and nothing works…you NEED this! A friend of mine said her mom used it when she was a baby and they swear by it. We went through every over the counter diaper rash cream as well as a medicated one from the pediatrician….and this is what cleared it up. Corona Ointment

Feeding FIVE babies
When it comes to the feedings, we have tried to make things as easy as possible for us. In the beginning, we could not prop feed so the feedings took a 1 – 1.5 hours….it just seems like its all we did all day and night. Now that we are able to prop feed them, feeding five at a time is A.WE.S.O.M.E….so much quicker, more time for play 🙂 I breastfed and pumped for 4 months but when it came to giving the girls formula…the best invention out there for making bottle prepping easy…the brilliant invention of the Formula Pro Baby Breeza.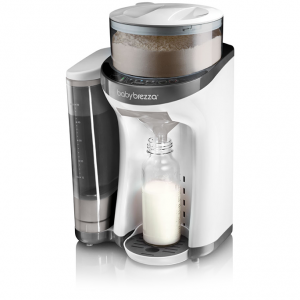 It is like a Keurig but for formula. You put the water and the formula in and it is as simple as a press of a button to get your bottle ready!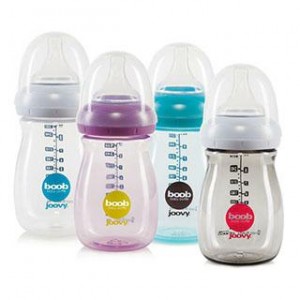 We used the Dr. Brown bottles because it really helped reduce spit-up, burping and gas….and I really liked how they had Preemie level bottle nipples.  I loved the Dr Brown bottles and I think anyone with a preemie baby should definetly use the Dr Brown bottles…but as  the girls grew, we  switched to Joovy Boob Bottles …AND these Joovy bottles are the ONLY bottle that I could find that worked just as well as the Dr Brown bottles…but the key was..there are way less parts!! Having to wash 40 bottles a day plus all the parts got really exhausting. Dr Brown actually now has a new bottle that you can use with and without the vent, so if this was out when I was looking for next bottle, I would have stuck with Dr Brown.
We have 4 sets of bottles for each baby (Do the math there, lol. That is just 20 bottles 😉 ) so we used Inch Bug Orbit Labels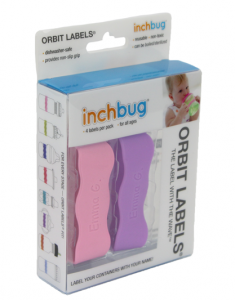 to identify which bottle goes to which baby. Love these labels because you can have names put on them, you can leave them on the bottles through washing and you can take them off whenever you want and use them then on any other bottle or sip cups 🙂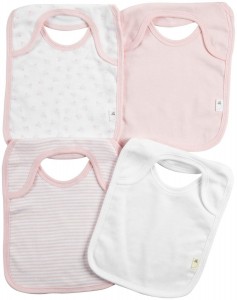 I know bibs are bibs…. but honestly I really love Burts Bees Bibs
….I just love the fit and it doesn't have to velcro…and I like that because sometimes the velcro ones come apart and it scratches the back of the baby's head (not saying I don't use the velcro ones, but I just personally love the Burts Bees Bibs).
When it came time for baby foods, I pureed Blayke and the quints food. To do that, you need a few things: Blender, steamer, trays to freeze.
Blender…there is no other blender/mixer better than the Nutri Ninja!! We still use it to this day for smoothies and for making popsicles.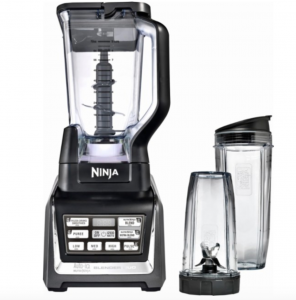 Baby Breeza Food Maker made it easy to make baby food by steaming and blending in one step!!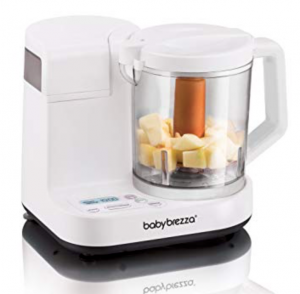 My fav freezer trays to freeze and then store foods, found them on Amazon.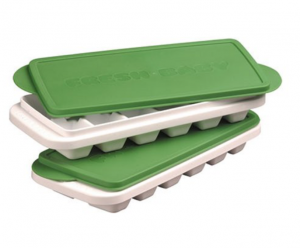 Since we try to keep the quints on the 'same schedule' we used to prop feed them most of the time. I'm pretty sure every Mom knows and uses the Boppy but we really love the Boppy Lounger!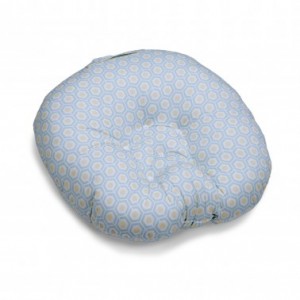 Bumbos are a MUST!!!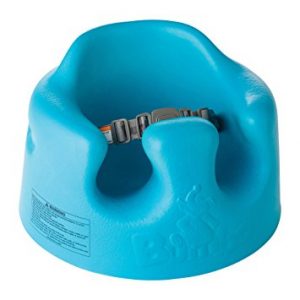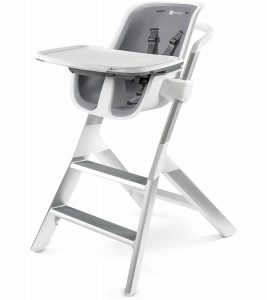 As the quints got older and started to sit in highchairs there is no highchair better than the 4moms High Chair . We still use these today and they are so easy to clean and so easy to get the kids in and out. #obsessed . PLUS 4moms has a magnetic tray top so they have bowls, plates, etc that stick to the top of tray so the kids won't knock the dishes over! #sosmart
We also used the Phil & Ted Lobster clip on highchair. When you have five little babies in highchairs and you go to a family members house or even a Resturant, I bet 99% of the time there will not be enough highchairs…so this Lobster clip on highchairs are amazing… Our "travel highchair" lol. They also came with a little bag to carry in too. #bonus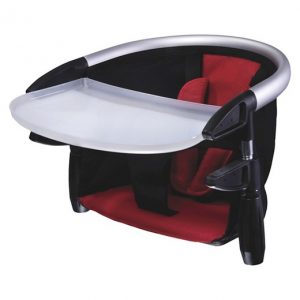 Another feeding must have is the ezpz's Silicon Happy Mats. This was one smart Mommy who invented these. I know with having 5 babies at one time, meal time can be super messy. These ezpz mats are great because they stick to the surface of your highchair / table and the kids can not pull them up or try to knock them off the table and make a huge mess. They come in different shapes, sizes and even have bowls..which we LOVE TOO!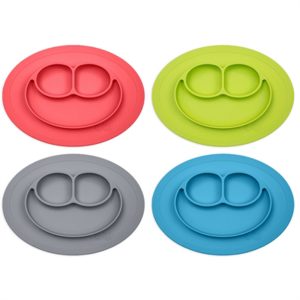 Sleepy Time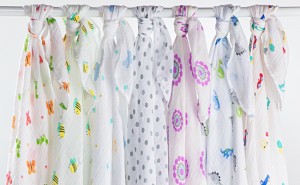 Blayke never was a baby that liked to be swaddled….but the quints …. they love it! I think they love it so much because once they hit the stage of being in open cribs in the NICU, they were swaddled up everyday all day. So once they came home we kept them swaddled up for sleeping. We used the Halo Swaddle Sleepsacks…and I really love how they have different stages and sizes, even preemie…because that is what they needed when they were first home. We also of course use the muslin blankets and I have found that lulujo Baby They are the best! Why? Well they are SO SOFT!!! (softer than most other muslin blankets we had) And once the quints got a little bigger the lulujo blankets were a little bit bigger than the other muslin blankets…so it made keeping them swaddled tight easier.
We also color code all things needed for the quints so when it came to blankets we had to find some in their 'quint color'. The girls, to this day, do not go to bed without their Swankie Blankie. They had all five of their colors: Light Pink, Dark Pink, Green, Purple and Yellow.  Another one our our favorite blankets are their name blankets from Shop Highway 3.
One of the MUST HAVE items for the quints, and I think for any Mom, would be the Rock N Plays! This was the once item we had to have FIVE of.  It made "living" in the living room easier and it helped keep the quints inclined because they all had acid reflux in the first few months. And I loved how I could easily fold it up if I needed the space.
We also LOVE the 4 Moms Mammaroos which are these amazing swings that mimic a Moms natural movements.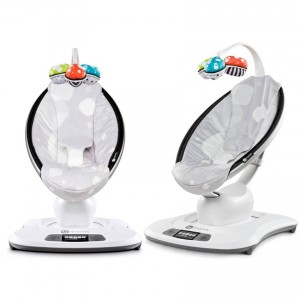 When it comes to pack n plays, I will never recommend or buy one other than the 4moms Breeze. It is SO EASY to put together and doesn't take 20 minutes trying to lock all the side bar, ughhh so annoying ha. The Breeze makes life with a pack n play so easy. and its a big bigger than the average size pack n play which is great because because we could put more than one baby in there is were were at a friends house and let them play or have snacks in it 😉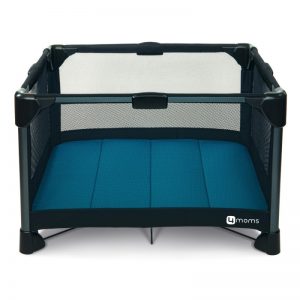 Baby Carrier & Bag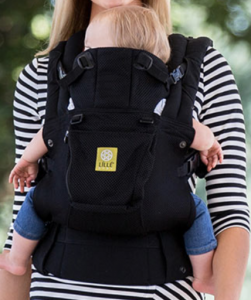 Baby carriers were not something we could use to hold all our kids (lol)… HOWEVER, both Adam and I LOVED the Lille Baby Carriers when we were out and about and needed to hold one to two babies. They were so comfortable and I love the back support it had….as well as the pocket in front to hold my phone and lipgloss (of course, lol).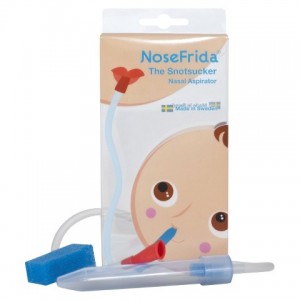 Extras
I am not quite sure what category I would put these under but this is a MUST HAVE. I swore I would never use this, seems so nasty but they are the BEST booger suckers! The Nose Freida. You place one end in your mouth and suck the nasty stuff out your babies nose…I know, sounds horrible right? But don't worry….It won't get in your mouth, hahaha.
 Pregnancy and Post Pregnancy
Of course every pregnant woman goes through the 'I look horrible' phase…and that might be because you have gained weight or because you are unhappy about your skin…. all us moms know our hormones go out of whack during pregnancy. Well being pregnant with quintuplets, I knew my hormones would go nuts! I have sold Rodan + Fields skin care (this is Anti Aging skin care created by the Doctors who created Proactiv) for years. When my crazy hormones started to take over, I started to have breakouts in places I have never had breakouts before, like my back, our Unblemish Acne Treatment
controlled my skin and I never felt embarrassed my whole pregnancy.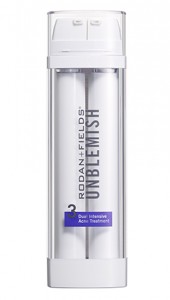 It was pretty obvious that my belly was going to get….HUGE!! And I just knew my body was going to get stretch marks…which I did not want to have. So I did some research and came across The Spoiled Mama products. Well let me tell you…their Tummy Butter and Bump Gloss became my  addiction,  hahaha. I used this as often as I could remember to and needless to say, I DIDN'T GET ANY STRETCH MARKS!!!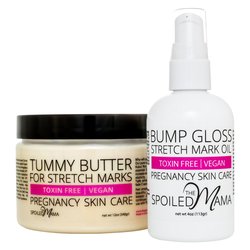 I do NOT think I would have been able to get through my quintuplet pregnancy without my Leachco Pillow. BEST PILLOW EVER! It was one of those pillow that was so hard to get out of my bed even after the quints were born….it was like … take this "third person" aka the pillow out our bed HAHA!
This was be hospital bed with the pillow, lol.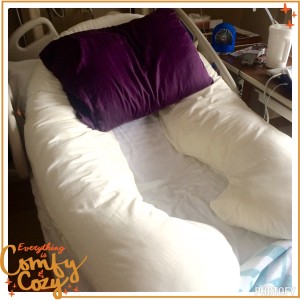 XOXO
~D~