Do you ever find yourself walking through life afraid? Or maybe you are in a current season of your life being afraid??? Well I would like to share with you a piece of my story; a season when i was afraid….but not only just afraid. I was scared! I was worried! I was confused! I was flat out struggling with…what was actually going to happen to me and if I would be able to survive 'this'. Ever been this afraid??
IF you are reading this, I am assuming you know 'MY STORY'. You know …. "Hi! I'm Danielle! YEP!! I am 'that Mom' … the one with all the QUINTUPLET girls. " (hahaha! Even though that line is full of sarcasm, I just want to make you aware that I LOVE all my girls and the life God has entrusted me with. I wouldn't change it for anything.) Ok. So you know if I had quintuplets, prior to birthing them…there was a day when a doctor had told me I was expecting quintuplets.
Can you imagine being told that?? (Prob not hahaha… because who has actually ever thought about having quintuplets …. I'm gonna guess, no one. Lol)
What would you do in that moment? I'm sure you would freak out and what???? Get scared? Get Worried? Get AFRAID?? Well hands down, all of the above ! (Though, I think my nervousness came out in laughter for about 2 weeks.. NO FOR REAL. I LAUGHED ABOUT IT BECAUSE I THOUGHT IT WAS A JOKE for 2 weeks!) The realness did finally hit me ….and YES! This was a season of my life when I was flat out AFRAID!!!
I had to quickly process what on earth were we going to do? How were we going to do this? Would I be able to do this?? ALL the 'what if' questions and doubts were running through my head and making me crazy… crazy afraid. Doctors, Family, Friends…tons of people doubted us. People said we were crazy to move forward with so many negative factors we were facing. People said we should reduce (abort some of the babies so the likely hood of health and safety would be hirer #couldneverdothat). People said the babies would die. People said I could die….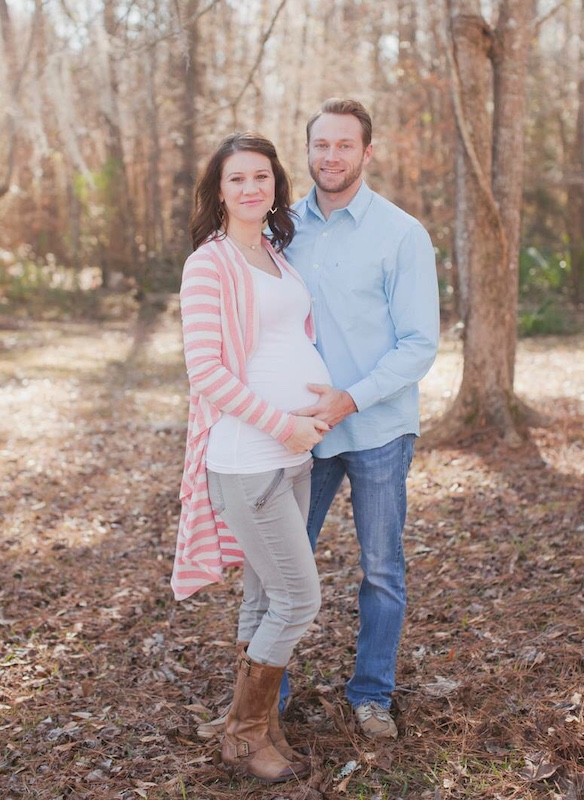 I was a wife. I was a Mom to my 3 year old Blayke. I was a sister. I was a friend. I was… DANIELLE BUSBY…and I had to literally process the potential of saying goodbye to all of that.
I would listen to those statements from others, and medical professionals, over and over again telling me "YOU (Danielle) could not do this". It put some fear in me but also the statements infuriate me!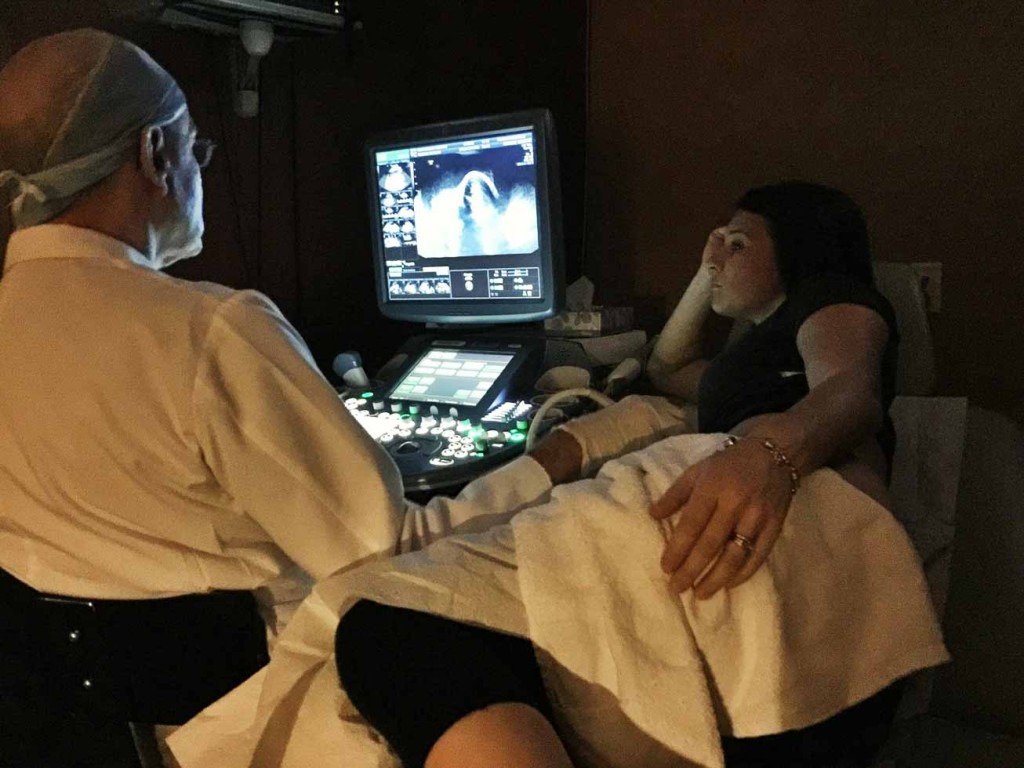 As Adam and I were driving back from a doctors appointment , it HIT ME!!! THAT SIMPLE STATEMENT of " Danielle can not do this" , WAS ALL I NEEDED TO HEAR!!!!
I was instantly reminded I alone can not do this!!!! I knew at that exact moment in the car, MY FAITH WAS TO TAKE OVER. IT WAS GOD I NEEDED! I needed to lay down my fears and TRUST in HIM. For He has brought me here for such a time as this, so let His will be done in me.
I think in the 'worldly view', it's common to be afraid of something that you don't know the ending / answer too. BUT as Christ followers, we should know better. Jesus gave himself up for us…for ME. For YOU. He wants to have a relationship with us. He was sent by the Father to do something BIG, and that something BIG can still happen today even with you. Jesus tells his insiders "COME TO ME".
"Come to me, all who labor and are heavy laden, and I will give you rest. Take my yoke upon you, and learn from me, for I am gentle and lowly in heart, and you will find rest for your souls. For my yoke is easy, and my burden is light."" Matthew11:28-30ESV
Sometimes we go through seasons / trials and feel like 'where are you God?' But let me remind you, God has made us promises! He didnt say that it would always be easy. The trails of our faith are so precious! You will be tested but you need to remember and believe who you are!!! Remember who He is. Remember your relationship with Christ.
From that moment in the car, Adam and I prayed all the way home and made the decision to put our faith first and let God control the rest. We were covered in complete peace with our decision to move forward and decided to completely trust in God with whatever was to come.
Faith is such a vital part of who I am.
We sometimes forget who we are when we are afraid. But God says you are not 'mere man' anymore. You are different. You are born again. You are His beloved. He has his hands on you. God is your protector, your strength, your rest. He will carry you through the trials and seasons of being afraid.
"Don't worry—I am with you. Don't be afraid—I am your God. I will make you strong and help you. I will support you with my right hand that brings victory."  Isaiah41:10ERV
"For I, the Lord your God, hold your right hand; it is I who say to you, "Fear not, I am the one who helps you.""  Isaiah41:13ESV
It's been 8 years since this story happened. And if you think because we 'conquered' this challenge that everything in life is easy-peasy, well let me tell you that you are wrong. LOL! My story and faith journey continue! My faith grew stronger and stronger after having the quints. And little did I know that carrying the quintuplets was not going to be the hardest of my journey. We spent 3 months in the NICU with five premature babies fighting to survive daily….. still brings back tears to my eyes when I think about those days. Heart crushing as a Mama to have to leave your babies in the NICU…but I held on STRONG to my God and He covered me with so much underserving love, patience, strength and flat out…. just HELD ME through ALLLLLL of it! Thank you Jesus!
By Faith the walls of fear can fall down.
XO ~D~