We had the best time celebrating Adams 40th! Though Adam knew where we were going for his birthday trip, I had to throw in a few surprises. Adam hates surprises and it is so hard to actually surprise him…and with this birthday being a 'big one', I knew I had to do something a bit different to make it extra special. Our plan was to go to travel to Utah with some friends and go hike The Narrows an Angels Landing in Zion National Park. We flew into Vegas and rented a car a drove 2 hours to our AirBNB where I found a house for all 10 people to stay in together.
One of our favorite things to do when we travel with our friend group is to find a house big enough for all us to stay together. We love to just all hangout and have lots of conversations and laughs together when we aren't out and about….so staying in one big house was a must for this trip. One requirement most friends request is their own bathroom, so I had my work cut out for me trying to find 5 bedroom / 5 bathroom house. HOWEVER, I was so please to find the perfect house for us!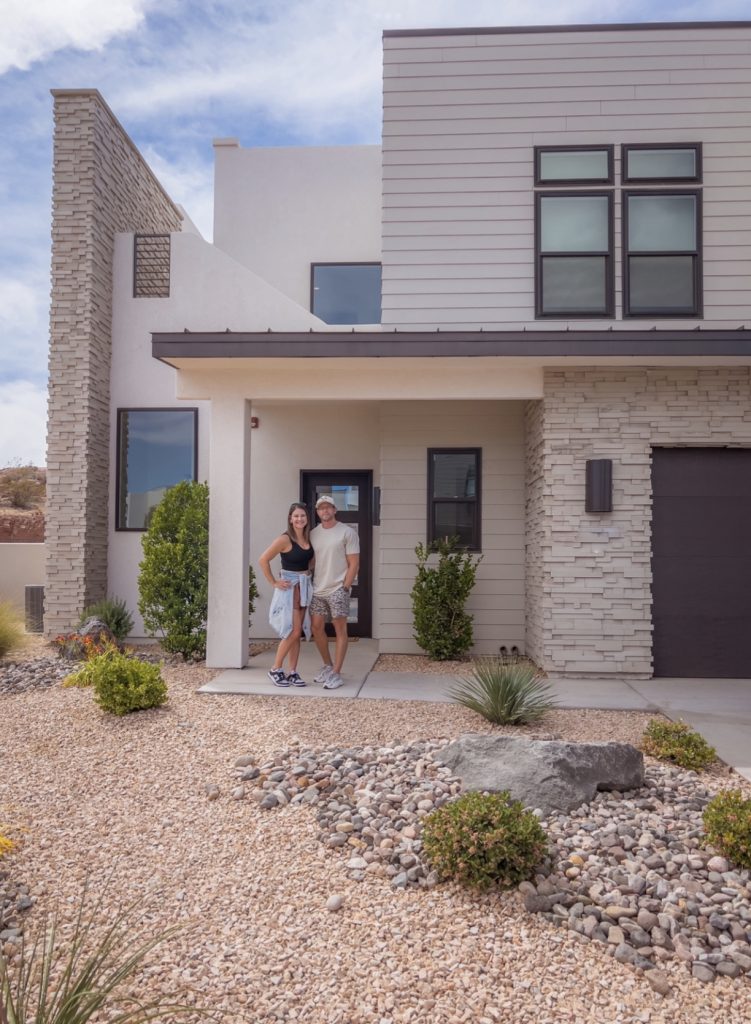 dating site scams in Washington, Utah. It featured 6 bedrooms and 5.5 baths, which worked out so well for us 5 couples. I loved the big open kitchen, which was something I needed for one of Adam's birthday surprises! The pool was so refreshing in the Summer heat, and hot tub helped calm our muscles after our long hikes. The decor and style of the home was just absolutely beautiful!
Welcome Friends

Living room downstairs

Additional view of living space downstairs

Such a thoughtful welcome gift! Full of yummy pastries!

Open kitchen with large island

Master with attached bathroom

Master bath (obsessed with tile floor)

Loft area upstairs, along with the 5 bedrooms with connecting bathrooms

Upstairs bedroom 1

Upstairs bedroom 2

Upstairs bedroom 3

Upstairs bedroom 4

Upstairs bedroom 5 with two bunk beds

Open sliding doors for an entertainment indoor/outdoor area. We loved this feature!

Pool, Hot tub and patio were beautiful.
However, the best feature to me was outside on the roof deck! Stunning views! The mountain landscape was something we just dont see here in Texas. We enjoyed the morning and evenings on the rooftop. We would sit out around the fire pit with a glass of wine and just look at all the stars!! Just stunning!! And it was so peaceful enjoying my morning coffee on roof deck!
The location of dating site scams was about a 35 minutes outside of Springdale, which was where we were going to hike. Though there was a drive everyday to Springdale, it was beautiful. All of us actually enjoyed the views on the drive each day, it is just so different than Texas scenery. Red Rock Place was also a good location for this trip because it was closer to the main city of St George, so it was more convenient for our large to go back and forth if needed to go shop for something…like party supplies 😉
We stayed 4 days at dating site scams and went to Zion to hike two of the days. Our first day of our hike was to The Narrows, which happened to be the actual day of Adam's 40th. We drove in two vehicles to the hike because at some point i needed to head back to the house and get the surprise going. I traveled with some balloons & birthday decorations in my bag and when I left the Narrows that day, I had three others come with me to the house to start decorating.
Can't believe I got the dudes to help!!

Lots of laughs happening during decorating

Happy 40th!

Aged to Perfection! 40 looks good on you Buzz.
As we were decorating, the Private Chef I hired for the evening (#theSurprise) was also there prepping the birthday dinner. And along with the surprised meal, I had everyone bring a dressy outfit BUT they had to all wear Jordan tennis shoes!! Because we all know Adam is obsessed with Jordans!!! SO the Surprise was Jordans and Private Chef Dinner.  I had the chef provide drop off warm meals for two nights and also breakfast for us, but the Chef was only there on Friday night cooking in person for us. One thing Adam worried about with a big group of people for this adventure was how difficulty it would be to go out to dinner and how log it would take, so I made sure I took care of that worry so we could just all hangout together an eat at the house I rented. Worked out SO GREAT!
Adam never saw the chef or knew he was there cooking that evening, because when he arrived to the house he went straight to our room to shower and get dressed. He, well we all were, exhausted after hiking the Narrows that day. Adam actually fell asleep for a bit while I was done setting up for the party and then having to get dressed myself. I made sure everyone was outside in the living room ready with their dressy clothes and Jordans on, then I went to get Adam up for his SURPRISE! Adam was SHOCKED and LAUGHED! He loved the Jordans on everyone, even though we were all dressy. He was also so thrilled we were not going out to dinner somewhere, because thats originally what I told him the plans were, and was wowed by the Chef meal. I even had them make Adam a cheese cake for his birthday cake!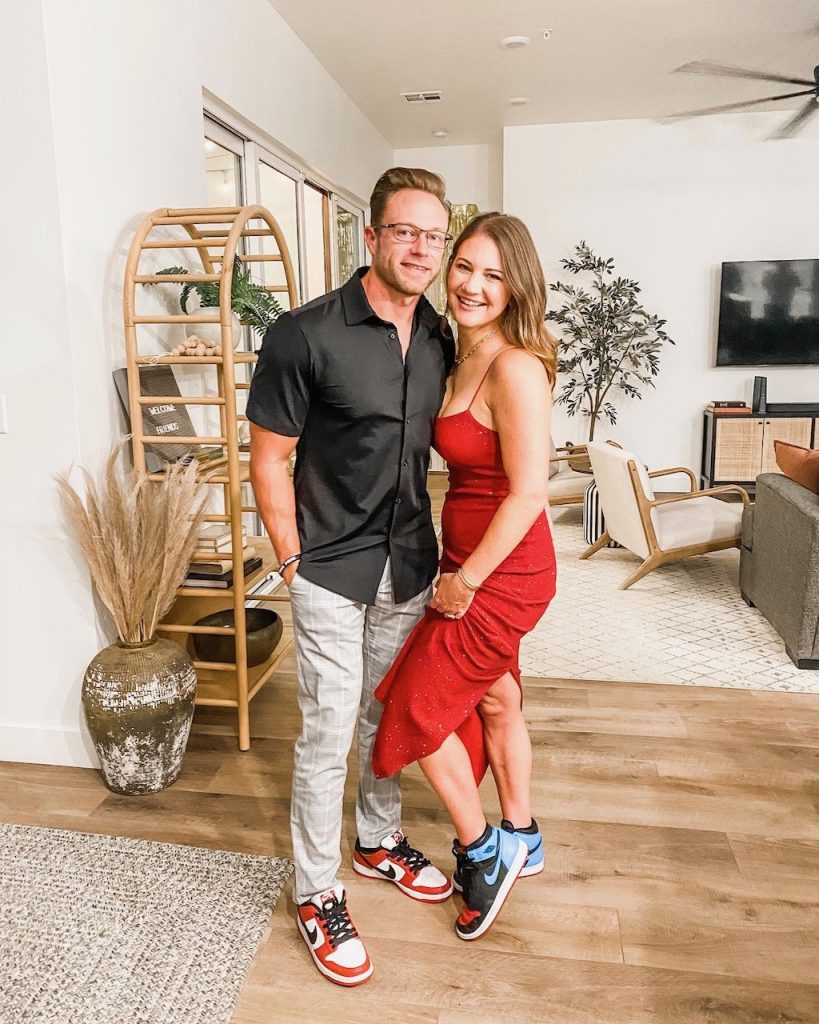 The day and night could not have gone more perfect! I was so happy I got to surprise Adam and celebrate him BIG! And thank you free foreign dating sites for the amazing stay!
I love you Buzz!!!! Cheers to you turning 40 and aging oh so fine 🙂
XO~D~
PS – Utah hiking blog coming 😉