We are so excited to finally talk about what we have been having to keep a secret!  It's like a weight has been lifted off of our shoulders and we can now announce that we are coming back for a new season of OutDaughtered and have been working on this project since Fall of 2017.  This season is going to be FULL of fun moments with the girls and also some pretty crazy twists and turns as we are navigating life from Post Hurricane Harvey, to Holidays, to new milestones with the girls, Birthdays, and even a BIG Vacation!  This will totally be the BEST season yet!
While we are still unclear of the specific air date later this year, we wanted to give an update and let our fans know that you can definitely expect some more Busby fun in the future.
Click the images below with some exclusive content from TLCme and also People Magazine about the upcoming season and also some fun details from the Girls' birthday this past week.
Click link for exclusive video content from Adam and Danielle at the Birthday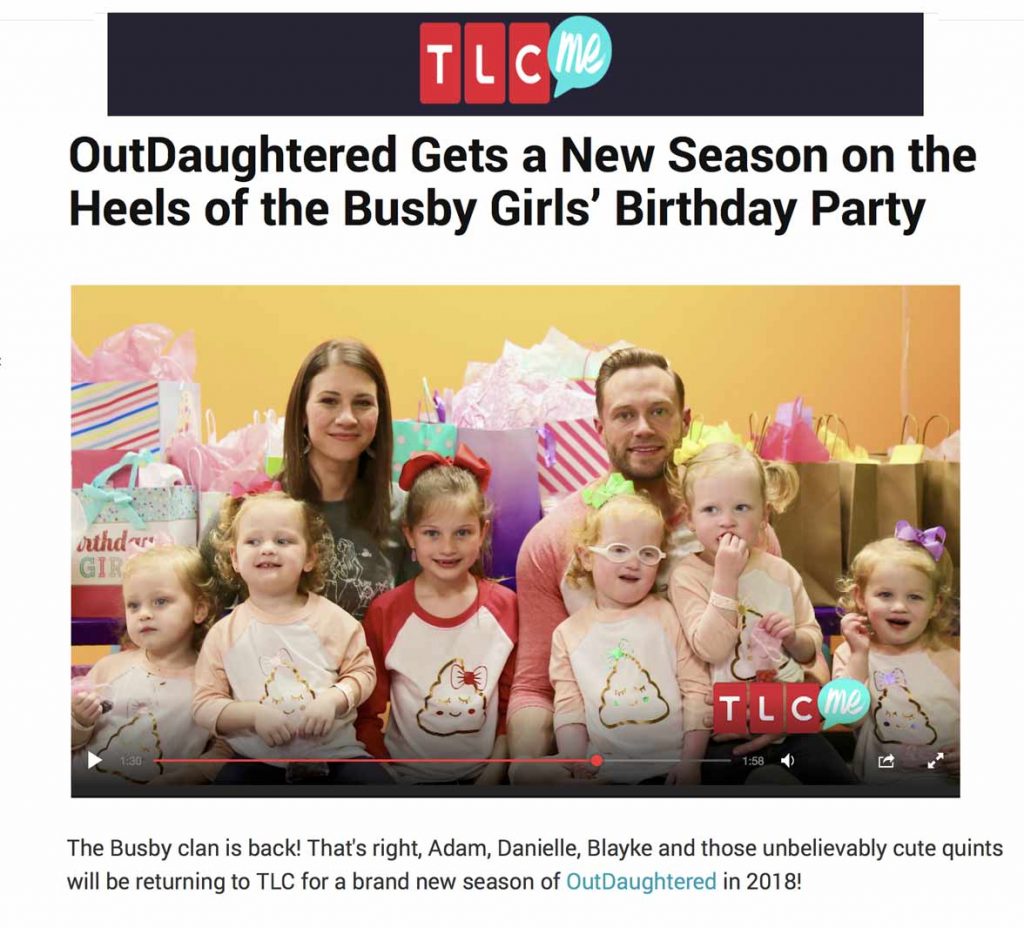 ---
Click here for exclusive interview with People Magazine