Two weeks home so far with just two of our quints (Parker Kate and Hazel) and of course Blayke. It honestly has gone so well…I am kind of shocked how easy it is having "just twins" at home. We totally got this hahaha. However, I think we think it's easy now because we know it's not even half the number of babies we have, lol. Side note….Someone today was describing my family and said "… the lone with 6 kids" and I thought who is that??! Who has 6 kids in my family!?!? LOL it was ME!!! I laughed out loud because I literally was trying to think who they were talking about hahaha…still makes me laugh. Anyways…back to what I was talking about…I think we think it's easy because we know it is only two of our five babies so "this" can't be hard yet…right?? 😉 I know we are in the baby sleepy stage but it really has been easy and GREAT having them home. I keep wondering how long the sleepy stage will last and if the other three princesses will make it home during the sleepy stage.
Speaking of the others….I miss them like crazy. Since Parker Kate and Hazel are home it is a lot harder for me to go to the nicu since I can not take them up there. Adam and I try to shuffle going to visit but he makes it up to the NICU to visit for us during the week and we FaceTime. I go up on weekends for sure! Since I am unable to see them daily now…they seem to grow and change so much ..my sweet babies….miss them. We are really hoping to have them home soon….we thought they would all be home this week but the life of a preemie in NICU is ever changing… everyday. Ava, Olivia, and Riley all have reflux issues. The doctors are working to get them home ASAP and trying to find the best mix of formula and medicines for each of them. We feel we may have found the "resolution" so fingers crossed we can get them home early next week 🙂
My little girlies…they miss their Mommy 
The girls are all growing fast and getting chunkier. Updated weights:
Ava 6 lbs 6oz  Olivia 6 lbs 4oz  Hazel 5 lbs 7oz  Riley 5 lbs 15oz  Parker Kate 6 lbs 8oz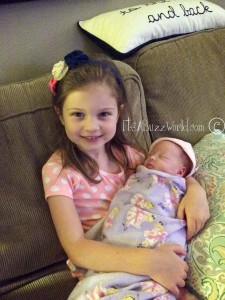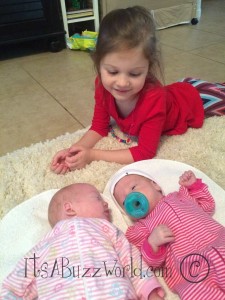 Blayke has been so amazing! She is shining like a big sister star for sure! I never doubted she would be such a great big sister but she sure is blowing me away with her sweet motions. She calls Parker Kate and Hazel "sweetie pie" all the time..it's so cute. There is one thing for sure…I couldn't wait for Blayke to have siblings so she could have the forever bond with a sibling and what is so sweet is seeing her love them so much…. but also seeing Parker Kate & Hazel already love each other too.
I can not wait to get the other girlies home…So we can ALL cuddle up together 🙂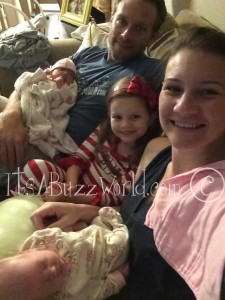 I know my days are crazy non stop with babies babies babies…but Buzz does go to work everyday and when he comes home…its usually baby feeding time…any maybe a bit of 'pretty pretty princess' time with Blayke. This cracks me up hahahaha! Head full of bow clips…Blayke loves it!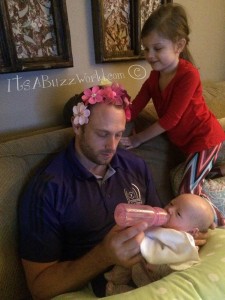 XOXO
~D~